Easy to Pack, Carry and Stack!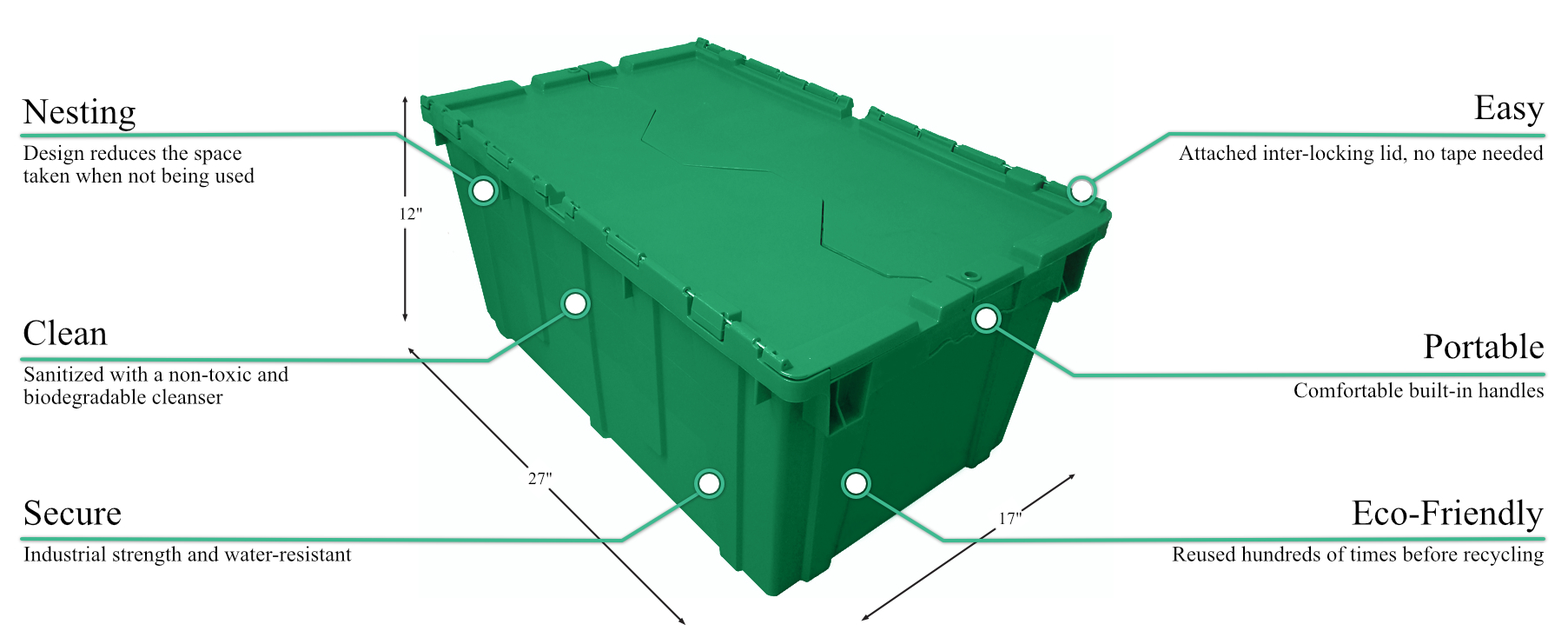 Renting Boxes Saves Money & Trees
According to the EPA, preventing one ton of paper waste saves 15 - 17 trees. That's a tree killed for every four moves that buys an 84-box three bedroom moving box kit. 
Most anything creates emissions. The key difference between cardboard boxes and plastic Green Bin® moving boxes is their useful life. Green Bins are reusable 400+ times!
Bedbugs or other insects — when treating bedbugs the EPA recommends eliminating all cardboard boxes (because the bugs hide in cardboard) and replacing with plastic boxes.
Chemicals
Bacteria
Pet dander (important if anyone in your house has allergies)
Each plastic Green Bin® moving box is sanitized with an anti-viral disinfectant, keeping you, clothes and kitchenware safe.
Costs Less than Cardboard Boxes!
Arizona Area We Serve:
free delivery & pick-up
Arizona Cities We Serve:
free no contact delivery & pick-up